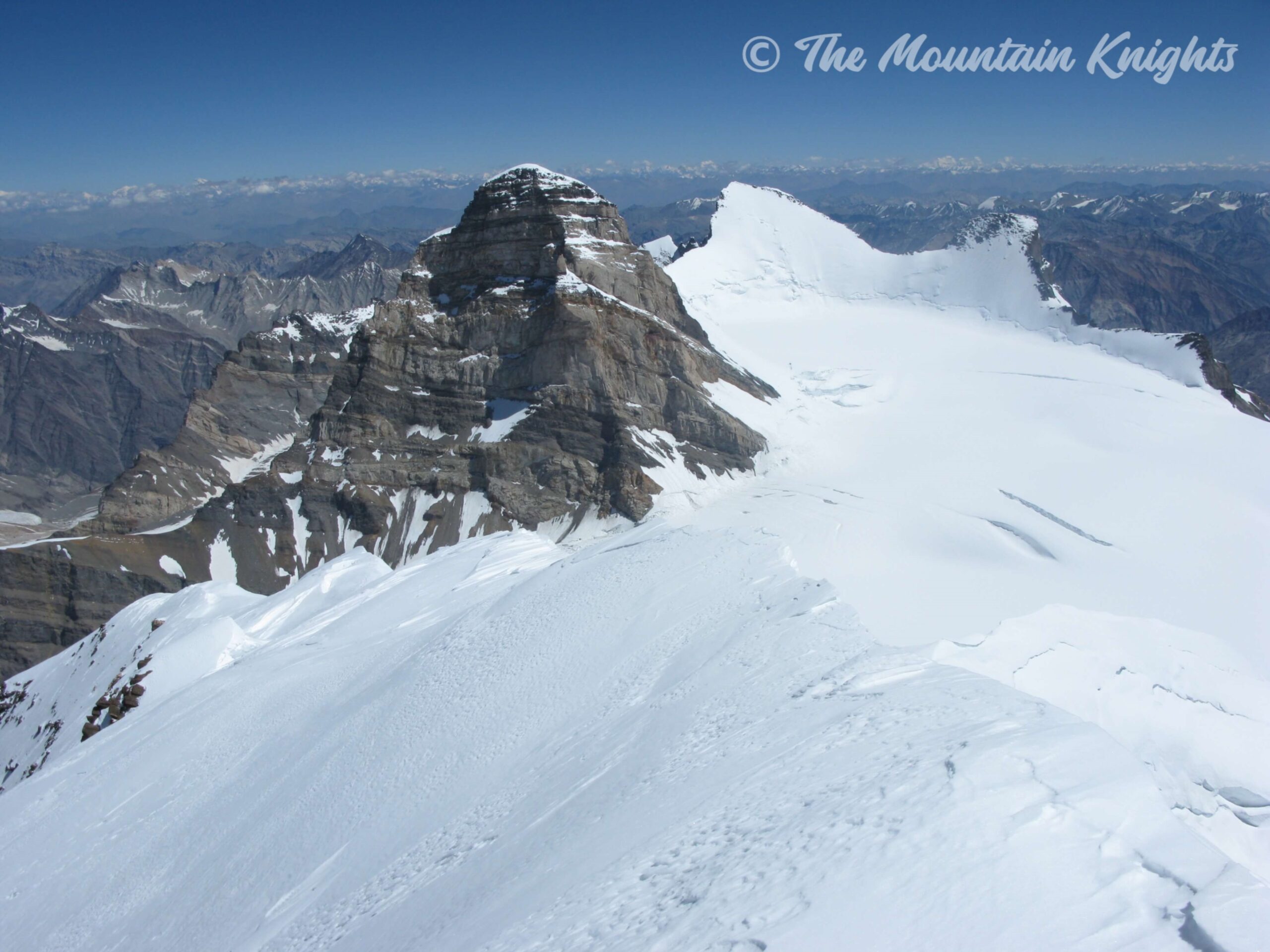 Day 1
Arrival at Leh and sight seeing at Leh
Day 2
Leh to Tangol (11,975 ft)
Day 3
Tangol to Kun Base Camp (14,270 ft)
Day 4
Rest and acclimatisation at Base Camp
Day 5-6
Load ferry from Base Camp – Camp 1 (17,060 ft) and back to Base Camp
Day 7
Shift from Base Camp – Camp 1.
Day 8
Rest and acclimatisation at Camp 1
Day 9-10
Load ferry from Camp 1 – Camp 2 (19,685 ft) and occupy camp 2
Day 11
Load ferry from Camp 2-Summit Camp – (20,670 ft) – and back Camp 2
Day 12-14
Shift from Camp 2 – summit camp- summit attempt and back to camp1
Day 15-16
Descend from camp1 to base camp.
Day 17-18
Base Camp – Shafat-leh and departure from leh.
Add Your Heading Text Here
-Transportation from Delhi to Delhi while en-route  to destination. 
– Food as per the menu after we leave the road head  and back till road head.
– LAP ,HAP.
– Experienced and certified mountaineer as expedition leader.
– Forest permits ,camping charges.
– Necessary climbing equipment as per the route.
Add Your Heading Text Here
-Meals during hotel stay ,road journey .
-Personal purchases of any kind.
-Peak booking by IMF
The itinerary can be customized asper the requirement to a valid extent